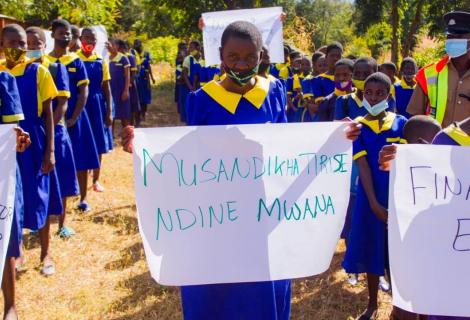 ActionAid Malawi June Newsletter
A comprehensive account of the organisation's interventions in May, 2021
Downloads
In the reporting month, we hosted a high-level Spotlight Initiative delegation that toured some of the projects sites in Mzimba where we are implementing two projects aimed at contributing to reduction of gender-based violence in the district. We are implementing a similar project in Ntchisi.
ActionAid Malawi also took advantage of June, being a national budget deliberation month, to engage parliamentary clusters to influence gender-sensitivity in the budgetary allocations. We did that through our key and strategic national governance partners, namely, Civil Society Education Coalition, Malawi Health Equity Network and Nasfam.
The coming in of the Covid-19 third wave also saw us continue with our response initiatives in impact areas where we donated some medical and sanitation supplies. I hope you will have a wonderful engagement with the stories.
Remember, Covid-19 is real, stay safe.