'Tilimbike' turns around finishing business in Machinga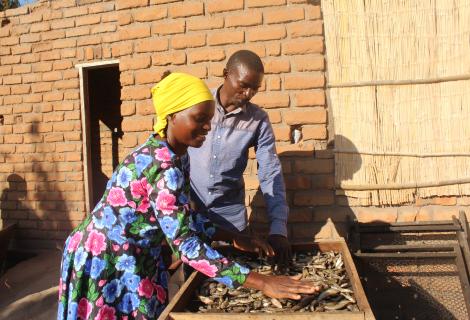 As household income surges among beneficiaries
Patrick Kandulu's village lies close to Lake Chiuta, a shallow lake on the border between Malawi and Mozambique. Like the rest of communities in Mkwanda Village in Senior Chief Ngokwe, Machinga, Kandulu's source of living mainly comes from the lake through fishing.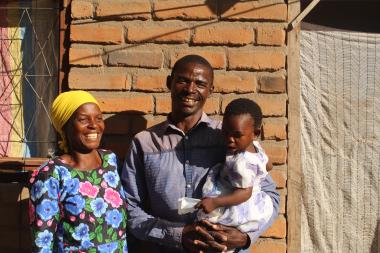 But the 47-year-old Kandulu has no kind words for his past fishing business. He says in the past, fishing only gave him and his six-member family a hand-to-mouth life, with no hope of a meaningful improvement in the family well-being.
"Despite taking fishing as my major income generating activity, life was miserable for my family. We used to live in a grass-thatched house which leaked during the rainy seasons. We could barely meet basic needs such as buying clothes for my wife and children as we could only make about K2000 a day from fishing," recounts Kandulu.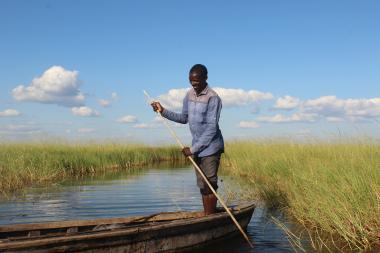 Kandulu says his fishing business took a dramatic turn for the better when, in 2020, he joined Mgwalangwa Village Savings and Loans Association (VSLA) in his area under Tilimbike Project.
ActionAid Malawi is implementing the Tilimbike Project with support from Financial Access for Rural Markets, Smallholders and Enterprises (FARMSE) in Dedza and Machinga districts, with a target reach of 37,500 households.
The goal of the project is to improve rural financial access to existing, new, and innovative informal and formal Community based Finance Organisation's products and services for poor but food secure households, households vulnerable to poverty, and resilient households.
Kandulu says he would set aside about K2000 per week for the VSLA share. 
"Most importantly, belonging to VSLA enabled me to borrow K200, 000 in 2021 and I invested it in my fishing business by buying a new fishing boat and three finishing nets. The investment paid off for me as I have now been able to catch the fish four times more than before. On a good day, I now make about K15,000," he says.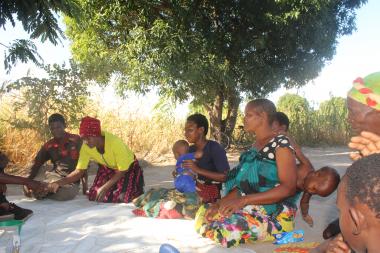 Kandulu says the change in fortunes in his finishing business has eased the loan repayment to the group, while ensuring his family has disposable income for basic needs.
"Buying food and clothes for my family is no longer a burden now. As you can see, we are now constructing a new house. Two years from now, we plan to buy a maize mill which we believe would be a great business opportunity here since we don't any maize mill around," he shares, betraying his contagious smile.
Kandulo hails the Tilimbike project for strengthening his marriage bond. He says in the past, there used to be unnecessary bickering in the house due to his failure to provide for the children. He says there is now great family support as his wife now supports him in his fishing as well as VSLA business.
"We no longer quarrel now. Tilimbike has made us start reasoning and working together to improve the family well-being," he says.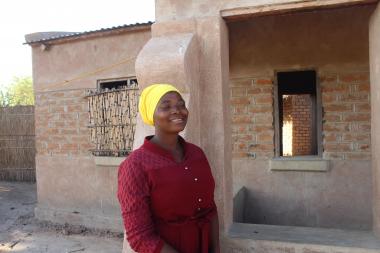 Some metres away from Kandulu's home, a 21-year-old Shakira Chikaonda, another member of Mgwalangwa VSLA is waxing lyrical about the how the Tilimbike project has transformed her family life. Chikaonda says after passing her Malawi School Certificate of Education examinations in 2020, life gave her limited options, forcing her to get married
"The start to my marital life was so difficult that I contemplated going back to my parents. My husband could not buy the necessary items for the family including our newly born baby. At times we would sleep on an empty stomach," she recalls.
Chikaonda says the financial challenges the family was going through forced her and her husband to try their "luck" at Mgwalangwa VSLA in 2020.  Just like Kandulo, Nsumwe's family borrowed K200, 000 from the VSLA to invest in the finishing business by buying two additional finishing nets.
Chikanda says the investment proved to be a significant turnaround for the family.
"We now catch more fish which we sell at a huge profit. At times we make about K20 000 in a single day," she says, proudly standing in front of a house renovated with the proceeds the finishing business.
Charles Phiri, ActionAid Malawi project facilitator at Ngokwe says Mgwalangwa VSLA was one of the 819 restructured VSLAs under "Tilimbike" project which has also created 820 new VSLAs across the two districts. He says the project, with the support from Machinga Community Development Assistants has so far trained the group in key areas such as group dynamics and business management.
He says re-structuring the existing groups in the area has proved to a magic wand as more members are started joining the group. Phiri says the project has also managed to link the group with FDH bank as part of the project's objectives of linking the groups to formal financial institutions for group's continued growth