"I want to go back to school"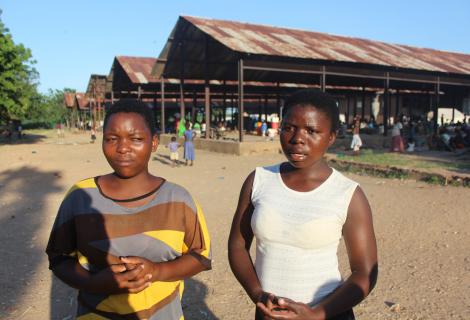 Tropical Storm Ana casts uncertainty on girls future
Martha Stafford, a form one student at Makhanga Community Day Secondary School fears the Tropical Storm Ana might as well have washed away her dream of becoming a nurse.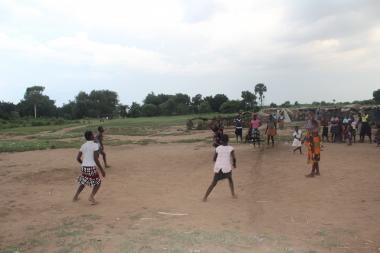 The 18-year-old girl says she came with her parents at Bangula Camp after the floods destroyed their home and washed away all their valuable items including food, clothes, cooking utensils and her learning materials in their home village of Sambani, Traditional Authority Mbenje.
Martha says the situation at the camp is tough and fears for her right to education.
"I have been at the camp for one week, but it feels like I have stayed here for years. Food is scare, sanitary facilities are limited and there are no education facilities here. I want to go back to school and pursue my dream of becoming a nurse. Government and well-wishers need to support me to ensure that I return to school as soon as possible," says Martha, the fourth born in a family of seven.
Martha and 4115 learners at Bangula camp might wait a little longer before returning to school. This follows the decision by the Malawi Government on 25th January to suspend classes in the disaster-hit areas of southern region.
Martha fears for her future considering that, the last three years, she spent most of her time at home due to frequent closures of schools on account of Covid-19 and natural disasters such as Cyclone Idai and now Tropical Storm Ana.
But even if schools were to be re-opened today, Martha says she would still need clothes, learning materials and food to go back to school.
 Martha adds life at the camp exposes girls to more vulnerability, citing cases of girls sneaking out of the camp to indulge in immorality at Bangula Trading Centre. She says some may as well indulge in transactional sex to get some money to buy some foods.
Stella Davie, Chairperson at Bangula Camp, confirms cases of girls and young women plying sex trade at a nearby trading centre. She, however, says the camp has engaged community police forum members who provide security at night and ensure that girls do no sneak out of the camp at night.
"We are also looking at how best we can strengthen the social protection systems within the camp. Otherwise, a day hardly goes without handling cases gender-based violence here at the camp. But I understand that it is the conditions which people, especially women and girls are experiencing that expose them to vulnerability. For instance, most of the girls need good clothes, soap, and sanitary pads and those are the things that may eventually drive them into sex trade," says Davie.
Davie says there are some parents who may force their girl children to indulge in transactional sex as one way of sourcing money to buy food.
"It is a desperate situation here, but we are trying all we can within our capacity to protect girls and women from sexual abuse and exploitation," she says.