"My husband now allows me access family planning methods"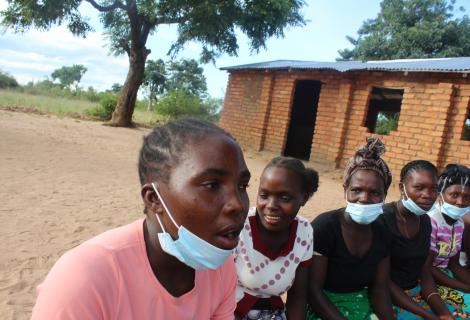 Toto Nkhaza empowers girls, young women against sexual and gender-based violence
Before "Toto Nkhanza" project came, family life was tough for a 22-year-old Joyce Mtonga of Stonya Village in Traditional Authority M'belwa, Mzimba District. Since getting married two years ago, Joyce says she lived like a slave in her matrimonial home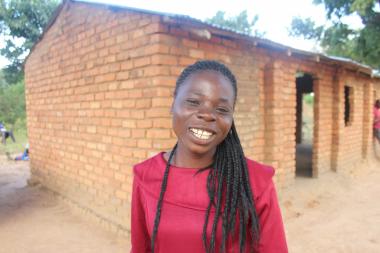 "My husband expected total obedience from me; I was not allowed to question any of his decision as doing was deemed against the culture," says Joyce.
"After giving birth to a first child, I suggested to him that we start using family planning methods but he refused, saying he does not believe in the methods. To avoid falling pregnant again, I would lie him that I was not feeling well, as one way of avoiding having sex with him during my fertilization period."
Joyce's spouse further stopped her from engaging any kind of business.
He just wanted me to be a house wife, she says.
Joyce was, however, relieved when in June, 2020, she was selected to be one of the mentees under Chimwemwe Safe Space under the UNFPA-Malawi funded "Toto Nkhanza" project implemented by ActionAid Malawi in the area. 
Joyce says her husband initially stopped her from joining the safe space but upon noticing that the call for young women to join the project came from the chief, he let her join.
The Safe Space accorded Joyce and 29 other young women and girls a platform to learn about human rights, gender, gender-related laws and sexual and gender-based violence (GBV). Through various sensitization campaigns that targeted the chiefs and men and the larger community in the areas, there has been a notable behavioral change among men towards women and girls in the Stonya Village.
One year after joining the project, she is now enjoying her marriage life.
"My husband is now very supportive. He now allows to me to use family planning methods after realizing that what he used to do was not part of culture but gender-based violence. He also supports me in my doughnuts business as one way of improving our family well-being," she says.