"Cash transfer saved me from hunger"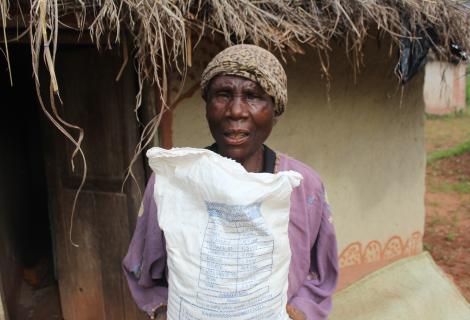 Romans Chipeta hails PPL project for remarkable change in her life
When Covid-19 pandemic hit Malawi in March 2020, a 63-year Romans Chipeta was left in even a more desperate situation. A widow living in Makhosana Village, Traditional Authority Khosolo, Chipeta did not harvest enough from her fields during the 2019/2020 season, subjecting her to hunger.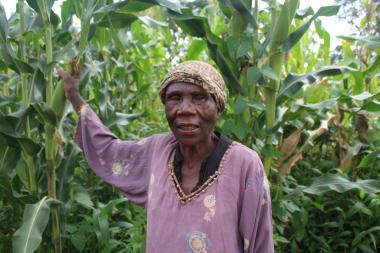 Her only daughter, who normally helps her, could rarely provide for her as movement restrictions associated with Covid-19 preventive measures brought her second-hand clothes "kaunjika" business to its knees.
Says Chipeta: "I just resigned myself to having a meal a day. At times I would spend the whole day without eating. What I harvested from the field finished in August 2020."
Due to old age, Chipeta could not manage to do piece work. Her only source of survival was her daughter who stays at Mzimba Town, some 70 kilometres from her and some village well-wishers. Despite the government rolling out the social cash-transfer programme to help the ultra-poor financially, Chipeta was not considered for the program. 
The dire situation Chipeta found herself in made Khosolo Women Forum, a partner under ActionAid Malawi  register as one of the 100 beneficiaries for cash-transfer initiation under the Peoples Postcode Lottery (PPL) project being carried out in Khosolo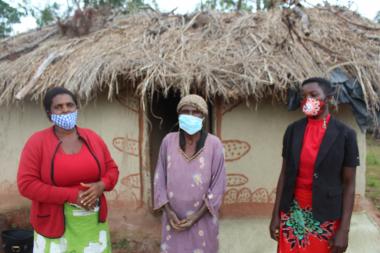 Joyce Mwale, Director of Khosolo Women Forum says identification of beneficiaries under the program was done together with various stakeholders, including the district social welfare office, Area Development Committee, and chiefs to ensure transparency.
"During the identification exercise, it was noted that Chipeta was one of those living below the poverty line earning an income of less than K700 (1$US) a day. Due to resource limitation, our focus was only on the most vulnerable," she says.
Chipeta and 99 other beneficiaries of the cash-transfer program received K25000 in January and February. With the money she got, Chipeta bought a bag of flour and used the other amount to buy fertilizer to apply in her fields.
A grateful Chipeta says: "The cash-transfer save me from hunger. It came at a time when hunger was biting the most and I cannot thank Khosolo Women Forum enough for the support. The good thing is I also used part of the money to buy fertilizer and apply it in my maize fields. I am confident I will have a better harvest this year than last year."