'Toto Nkhanza' offers young women in Ntchisi a second chance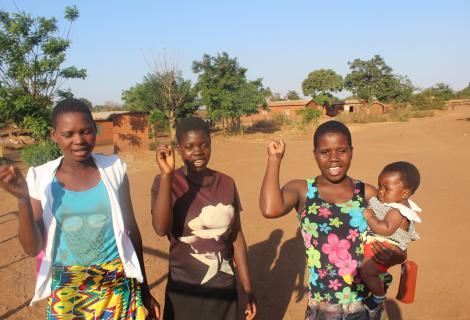 Project empowers girls, young women against SGBV
By the turn of 2019, a 20-year-old Delia Kamau almost got resigned to gender-based violence (GBV) In 2017, Delia, who hails from Nthelesa Village, Traditional Kalumo in Ntchisi District, got married to man from Lilongwe after being promised a better life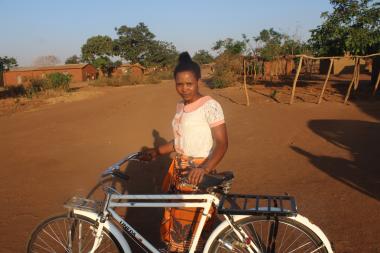 With the approval of her poor grandmother, Delia, who lost both her parents when she was eight, looked at marriage as a better option. That marked the beginning of her marriage life, and the end of her educational life, dropping out of school in Standard Five. She followed the man in Chitseka, Lilongwe rural. 
However, barely a month into marriage, love turned into hate as Delia's husband, a tobacco farmer, started showing an estranged attitude towards her. 
"He would come home late and drunk, start petty arguments and then beat me up," says Delia. "In most cases, he would leave home for his drinking spree without leaving me with some money for food. It was becoming unbearable and I started regretting marrying him."
After having enough of violence, Delia forced her way out of the marriage and went back home in Ntchisi. However, Delia's grandmother didn't take kindly to her return. She accused her of not persevering in marriage and vowed never to support her till she returned to her husband. 
Delia was rendered destitute. She had to do piece work to buy food and clothes for herself. She wanted to go back to school, but unfortunately, she discovered she was pregnant by her estranged husband, and eventually delivered mid 2018.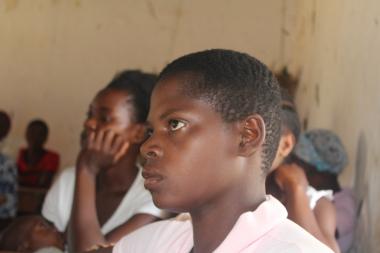 However, the situation remained grim for Delia till in July 2020, when she met Joyce Kapanda, a 'Toto Nkhanza' project mentor under Kalumo Safe Space in Ntchisi District.
'Toto Nkhanza' is a new project implemented by ActionAid Malawi with funding from UNFPA under the Spotlight Initiative.  The project aims to address the structural causes of violence that is embedded in socially normalized and accepted harmful cultural practices; coupled with improvements in effective and efficient delivery of essential health package services to survivors of sexual and gender-based violence (SGBV). The project mainly targets girls and young women aged between 10 to 24.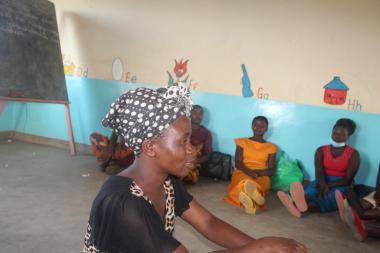 Being a trained mentor under the project, Joyce took up Delia's matter with the grandmother. Upon being enlightened on her actions, the grandmother changed her attitude towards Delia and started offering her and the baby care and support. 
Joyce also recruited Delia as one of the mentees where, she, together with fellow survivors of SGBV, are undergoing various mentorship sessions under the project. 
According to Joyce, topics tackled during the weekly mentorship sessions include human rights with focus on sexual and reproductive health rights, life skills, sexual and GBV and others.
Today, Delia looks happy, with a promising future. 
"I have now joined a village savings and loan group in my village, and through my mandasi business I will be able to make my contributions to the group. I am also panning to go back to school," she says.
Jonathan Kachigwada, a community development officer at Ntchisi District Council hopes the "Toto Nkhanza" project will help reduce incidents of SGBV such as forced marriages among girls in the district. 
He says his office will work with the project structures in the district to ensure young women are empowered to challenge and overcome SGBV in the district.