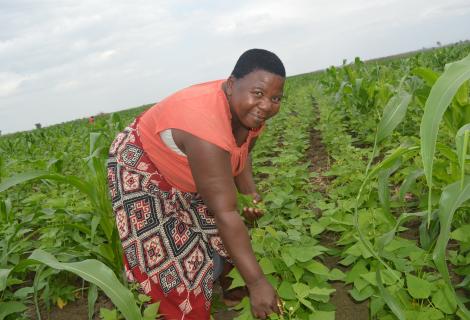 Nsanje farmers learning to live with emergencies
When Doreen Fatch, a smallholder farmer in Nsanje, was hit by Cyclone Idai in March, 2019, she placed her hope of livelihood on relief support from government and other charitable organisations.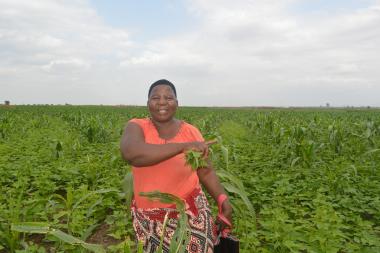 Like many smallholder farmers in the disaster-prone district of Nsanje, Fatch, 48, has been surviving on the intervention of charitable organisations including ActionAid Malawi, who have been distributing relief items to the affected families in the southern Malawi district.
But perpetual dependency on relief items worried Fatch, a single mother of seven.
"I always dreaded the day government and organisations would stop giving us food," says Fatch who hails from Felo Village, T/A Malemia in the district.
"As you know, Nsanje is a disaster area. If it is not flooding, then its dry spell. Like this season, the rains stopped somewhere in February, leading to wilting of crops, mainly maize and rice. So, we ended up getting used that government and other well-wishers would always be assisting us with food and other relief support."
The Cyclone Idai disaster, however, saw Fatch's life take a turn towards resilience. ActionAid Malawi through its grassroot partner, Kuchene Women Forum, mobilized 500 worst affected smallholder farmers including Fatch and distributed maize, beans, and groundnuts seeds to them to cultivate in dambo land to maximize the harvest.
Seed distribution is part of the support ActionAid Malawi secured from International Humanitarian Action and Response Team (IHART), a humanitarian arm of ActionAid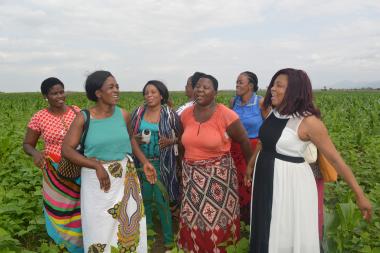 With the crop seed, Fatch, in May this year, cultivated the crops on her one-acre dambo land at the back of a dry spell that has seen many people already surviving on piece works.  Fatch hopes that by the end of July, he will have enough food to take to her next growing season.
"Through this support, I have now switched my mindset from just relying on relief support to focusing on cultivate enough food for myself and family, and I can't thank ActionAid Malawi enough for taking me and other smallholder farmers on this journey hope," says Fatch while working in her crop field.
Getrude Kaleso, Kuchene Women Movement director says distributing crop seeds to smallholder farmers is part of the long-term strategy aimed empowering those worst affected by disasters become food secure and resilient.
"We wish we supported more than 500 smallholders farmers with the crop seed distribution but we are still proud to be associated with the change we are registering in the lives that have benefitting from our support," says Kaleso