Enhancing right to education in disaster areas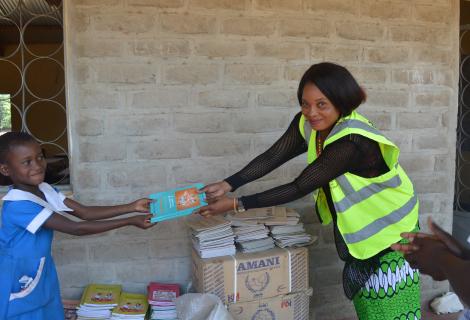 ActionAid Malawi re-constructs infrastructure and donate books
The 2015 floods left deep scars in most parts of southern Malawi. Nsanje District, where ActionAid Malawi is implementing its anti-poverty interventions, was the worst affected. About 79 lives were lost, with over 153 missing.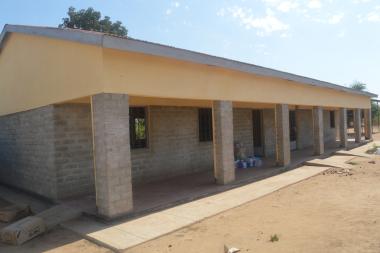 The disaster did not stop there. It completely destroyed homes, livestock and social infrastructure. One infrastructure that was brought to the ground was Thangazi One Primary School in Nyang'a Village, Traditional Authority Mbenje.
The catastrophe disrupted learning in the area, as all school-going children had to fight for survival in the tents. Children's right to education suffered a heavy blow, as a result.
"It was horrible," recalls senior village headman Nyang'a.  "The floods were the worst in the recent memory and displaced almost the whole village. I for one never thought learning would be possible again at this school. We all just gave up on education."
His remarks are echoed by Margret Kaitano, chairperson of the mother group at the school. Kaitano says the group noted an increase in cases of early marriages in the area as most children, especially girls were caught in a desperate situation.
"We didn't even have the courage to mobilise the girls to go to school as there was no school around, except the tents that housed families displaced by the floods.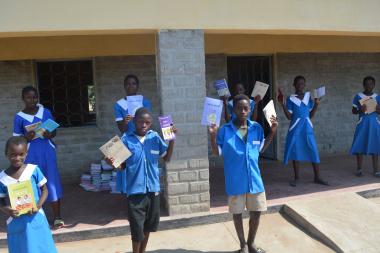 Being its impact area, ActionAid Malawi mobilized resources from its supporters to make learning possible again at Thangazi Primary School.
In the immediate aftermath of the floods, ActionAid Malawi and its local partner, Kuchene Women Forum and local structures started re-construction of school infrastructure at the school.
By April, 2020, ActionAid Malawi's support led to completion of two school blocks and a teacher's house at the school. A third school block is still under construction.
 Better still, in readiness of the re-opening of the school after the Covid-19 pandemic, the ActionAid Malawi and Kuchene Women Forum donated text and exercise books for all learners in Grade Five to Eight at the school.
The gesture came as a huge relief to Kaitano. "Education is the only answer to early marriage and poverty in this area. So we are grateful to ActionAid for the support as it will enable children focus more on education than opt for marriage," she said.
Esther Moyo, ActionAid Malawi Southern Region Cluster Programme Officer says the organisation is committed to empowering the children in areas of education as one of fighting poverty and injustice, which she said is the core mandate of ActionAid.