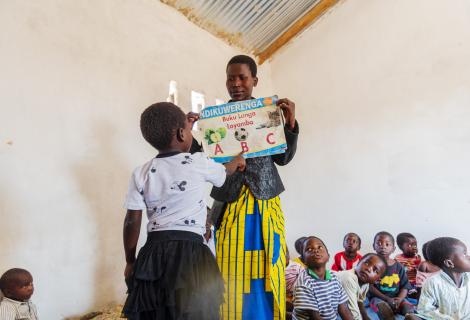 Early Childhood Development Success Stories Booklet
A collection of key success stories under the comprehensive early childhood development program
Downloads
ActionAid Malawi has been implementing a 10- year long ECD Program that started in 2011 and wound up in 2021. Currently,there are only 10 districts in the country that are benefitting from the program.These are: Nsanje, Machinga, Phalombe, Neno, Mchinji, Dedza, Lilongwe, Ntchisi, Rumphi and Chitipa.
The program which was being sponsored by Roger Federer Foundation to a tune of US13.5 million aims at improving the lives and wellbeing of poor and vulnerable children aged between four and six in these districts through access to quality and sustainable ECD services.
The program which was targeting 150,000 children in 480 ECD centres by 2021, will have improved the quality of early Childhood care and education, so that children develop in all aspects of their lives at the time of its expiry. At the end of it, the capacity and motivation of caregivers to offer quality comprehensive ECD services in 6 districts would have been enhanced, not to mention chalking an improvement in the health and nutrition status of children.
It was also hoped that at the time the program will be reaching its final line, it would have enhanced smooth transition of children from CBCC to primary schools. To ensure ownership and sustainability of Model CBCCs in the targeted districts managed by CBCC and parent committees with increased capacity to deliver the services without challenges.The project wiil also increase policy influencing and political commitment for increased investment in ECD