ActionAid Malawi launches climate justice campaign with groundbreaking report on how banks are fuelling climate crisis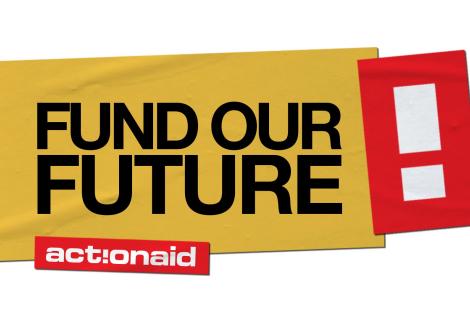 The campaign to champion climate friendly energy sources and agroecology
Amidst extreme and intense weather patterns that are increasing food insecurity, poverty and inequality in climate vulnerable countries such as Malawi, ActionAid Malawi is on 13th September, 2023 set to launch a climate justice campaign dubbed: "Fund Our Future" with a rallying call on Malawi to shift from industrial agriculture to agroecology.
Scheduled to be graced by the Minister of Natural Resources and Climate Change, Honourable Michael Usi at the BICC in Lilongwe,  the campaign will be marked by the official launch of the ActionAid's new research titled: "How The Finance Flows: The Banks Fuelling the Climate Crisis".
The report, among others, notes that since the Paris Agreement in 2016, banks have provided 20 times more financing to fossil fuels and industrial agriculture activities in the Global South than Global North governments have provided as climate finance to countries on the front lines of the climate crisis.
ActionAid Malawi Executive Director, Pamela Kuwali, says in response to report findings, the "Fund Our Future" campaign will mobilise the youth, young women and climate change activists, social movements and collectives in the country to call for disinvestment in fossils fuel and industrial agriculture including Affordable Input Program (AIP) and promote the use of climate friendly energy sources and agricultural practices.

"Malawi, which is on the frontline of climate crisis, must own this campaign. For instance, as a country, Malawi must make a decisive action on Affordable Input Program. Apart from being associated with many challenges such as delays, corruption and a burden to the taxpayer, the program is destroying the soil and forcing smallholder farmers to be perpetually dependent on it for them to produce food. Government must consider defunding AIP and start investing in agroecology which guarantees cultivation on a sustainable basis without destroying the soil.

"Secondly, banks and corporates must stop financing climate harmful industrial agriculture and energy sources, but instead, proactively put in place measures that would enhance climate responsive investments.  Development partners must also ramp up investment in climate resilience programmes targeting those on the frontlines of the climate crisis," says Kuwali.
The "Fund Our Future" campaign launch in Malawi comes months after the country was hit by the longest lasting cyclone on record- Cyclone Freddy which claimed over 1000 lives, displaced 563,771 and destroyed over 220,000 farmers' fields and crops, and infrastructure across the southern Malawi.
Doreen Fatch, a smallholder farmer from a disaster-prone district of Nsanje says the "Fund Our Future" campaign offers hope for increased financing towards climate resilience in the district.
"In Felo Village where I live, we can no longer cultivate enough food for our families. We are either affected by disaster or floods which destroy our crops. We hope this climate justice campaign will help us find the solutions to climate change so that we can cultivate crops and feed ourselves rather than relying on food support from well-wishers."

ENDS 
To contact the ActionAid Malawi Executive Director email: Pamela.Kuwali@actionaid.org or +265  884 479 205
About ActionAid 
ActionAid is a global federation working with more than 15 million people living in more than 40 of the world's poorest countries. We want to see a just, fair, and sustainable world, in which everybody enjoys the right to a life of dignity, and freedom from poverty and oppression. We work to achieve social justice and gender equality and to eradicate poverty.