ActionAid Malawi hands over K25 million girls' hostel to Ministry of Education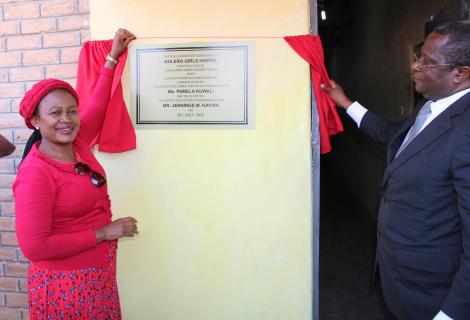 Hostel set to improve learning environment for 72 learners
In a bid to promote gender responsive public education in the country, ActionAid Malawi and Chikulamayembe Women Forum today officially handed over a girls' hostel at Bolero Secondary School in Rumphi District. The hostel, which is currently accommodating 72 learners, has been constructed at a cost of K25 million.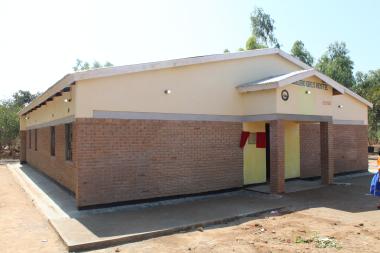 Speaking at the handover ceremony that was witnessed by Paramount Chief Chikulamayembe, district education stakeholders, Rumphi Council officials, learners, parents and community members, ActionAid Malawi Executive Director, Ms Pamela Kuwali, said the hostel is part of ActionAid's numerous interventions aimed at promoting rights and empowerment of girls and women in Rumphi and Malawi as a whole.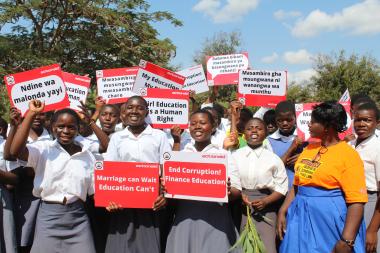 Ms Kuwali urged Malawi Government to increase education financing to enable more girls stay in school. The ActionAid Malawi leader bemoaned malpractices such as corruption, illicit financial flows and harmful tax incentives which she said impede the realization of the right to education for a majority of underprivileged learners in the country.
Receiving the donation on behalf of the Ministry of Education, North Education Division Manager, Mr. Jennings Kayira, commended ActionAid Malawi and Chikulamayembe Women Forum for the donation, saying the gesture is in line with the Education Ministry's policy on girl education. He said government will continue working with various stakeholders including mother groups to ensure that girls successfully complete primary and secondary education.
One of the learners, Tiyamike Ntayo, said the hostel will give her and fellow learners ample time to focus on education rather travelling long distances to and from school and performing household chores at home.