Malawi Government urged to invest in Gender-Responsive Agriculture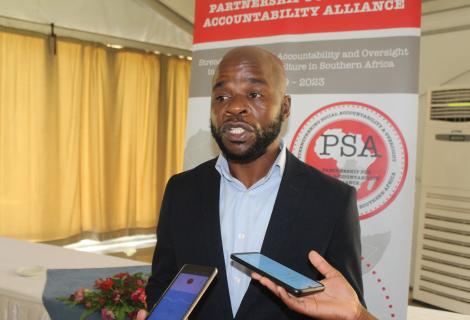 As ActionAid Malawi, partners launch a policy brief on Food Insecurity in Malawi
The out-break of Covid-19 pandemic which has heavily affected a number of sectors in the country should serve as wake call for Malawi government to re-think its Agriculture investment and ensure that vulnerable smallholder farmers such as women are prioritized, experts have urged.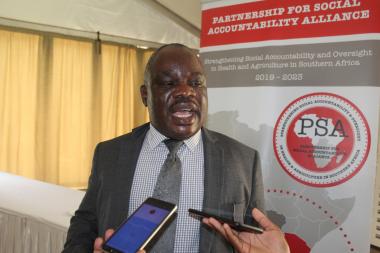 The call was made on Tuesday in Lilongwe during the virtual launch of the policy brief titled: "Southern Africa on the brink of feminine? Recovery from food crisis through resilient, accountable and gender-responsive agriculture"
ActionAid Malawi's Head of Policy and Programs, Clement Ndiwo-Banda whose organisation under Partnership for Social Accountability (PSA) Alliance project supported the development of the brief, has asked the Malawi government to start allocating more resources towards research and resilience, as one way of attaining food security in wake of the pandemics such as the Covid-19.
"We have seen that the Malawi government has invested a lot of resources through programs such as the Agriculture Input Program which is meant to benefit more smallholder farmers in the country. However, it has to be noted that in recent years, the country's food situation has been heavily affected by disasters such as droughts, floods, the cyclone Idai and now the covid-19.
"This calls for the need for the government to start investing in other key areas such as research and resilience agriculture which guarantees food security for a majority of farmers including women," said Banda.
Concurring with Banda, Pamela Kuwali who heads Civil Society Agriculture Network (CISANET) said a majority of smallholder farmers in the country are women who lack access to extension services due to lack of investment by the Malawi government in the area.  She warmed more women will suffer from hunger if government does not invest in gender responsive budgeting in the sector.
"In the event of disasters like the covid-19 pandemic, which is hitting the country now, it is women who bear more burden of taking care of the family and the sick.  Empowering women with agriculture extension will, thus, be critical in ensuring that they have adequate food at their households even during the period of the pandemics," she said.
Director of Agriculture in the Agriculture Planning Services in the Ministry of Agriculture and Food Security, Rodwell Mzonde, government welcomes the key recommendations made by the brief and promised to look into them to improve planning for the agriculture sector in the country.
The development of the policy brief is part of the PSA's, project 'Strengthening Social Accountability and Oversight in Health and Agriculture in Southern Africa', with support from the Swiss Agency for Development and Cooperation (SDC).
The project seeks to improve social accountability and gender-responsiveness in public resource management in health and agricultural services across five countries; Malawi, Mozambique, Tanzania, Zambia and Zimbabwe, contributing to the realization of SADC commitments on HIV, sexual and reproductive rights (SRHR) and food security in the Southern African.