ActionAid Malawi pumps K150 million towards Covid-19 response
Support to help learners in ECD centres in areas of food, hygiene and education
ActionAid Malawi (AAM, with financial support from the Roger Federer Foundation (RFF), has today made a donation worth MK150 million towards the Covid-19 response in the organisation's impact districts of Machinga, Phalombe and Nsanje.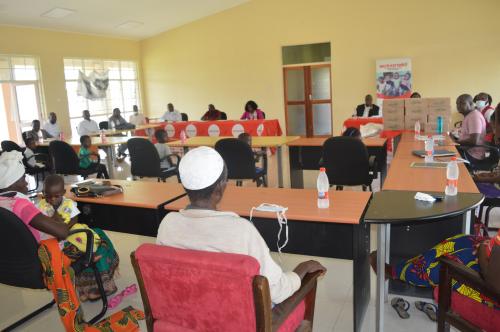 The donation, which includes food and hygiene materials, will directly benefit children in the Early Childhood Development (ECD) centres supported by ActionAid Malawi through its RFF-funded comprehensive ECD program.  
Speaking during the symbolic handover ceremony of the donation at Machinga District Council office, AAM Executive Director, Assan Golowa, said the organisation decided to make such a donation in response to the negative impact the COVID-19 has caused on the ECD program in the targeted districts.
"This is just the first phase of the support. In the second phase, we will reach out to all the remaining nine districts where ActionAid Malawi is implementing the ECD programs. Apart from providing food and hygienic support, we will work hand in hand with the Save Children to ensure that children in the ECD centres access education through the radio programs," he said.
Golowa called for accountability in use of the support to ensure that it benefits the target beneficiaries.
Taking her turn, AAM Malawi Vice Chairperson Professor Dorothy Nampota said the organisation will keep engaging the district councils on further support government might need in response to the Covid-19 pandemic.
Receiving the donation on behalf of Government, Machinga District Commissioner, Rosemary Nawacha, thanked AAM for the support, adding the council will soon be having a meeting with all NGOs in the district on how best to respond to CIVID-19