ActionAid Malawi keeps Mibanga girls in school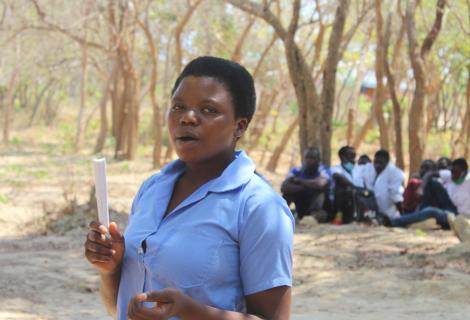 Constructs hostel to promote girl education
After months of walking long distances to and from school, worsened by unpaid care work burden at home, girls at Mubanga Community Day Secondary School in T/A Nthengatenga in Chitipa District were on Tuesday all smiles as ActionAid Malawi, together with its local partner, Maukako Community Based Organisation, officially handed over a hostel to the government.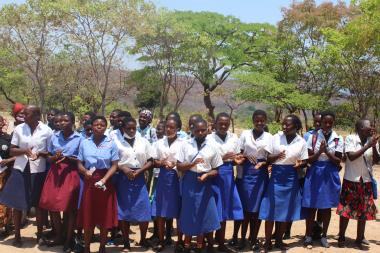 Expressing gratitude on behalf of fellow learners at the school, Tandule Chilenga, a form one student, said the hostel would help her stay focused on education till she fulfils her dream of becoming a nurse.
"Without this hostel, I would have been walking almost ten kilometres to and from school. There was no guarantee I would be coming to the school on a daily basis during the rainy season. I am really grateful to ActionAid and Maukako CBO for this hostel," she said.
Apart from the hostel, which accommodates about 47 girls, ActionAid Malawi and Maukako CBO also constructed a teacher's house to ease teachers' housing woes at the school.
Speaking during the ceremony, ActionAid Malawi Executive Director, Assan Golowa, said the organisation decided to support construction of the infrastructure at the school to promote girl education in the area.
"This is a hard to reach area and it's difficult for the girl child to access education. As an organisation which focuses on promoting the rights of girls, we decided to construct this hostel to help the girl child get educated. As they say, educating the girl child is educating the nation," said Golowa.
Golowa appealed to the District Education Manager, Boti Mbowemi, who also graced the event, to consider posting a female teacher at the school to act as a role model to the girls.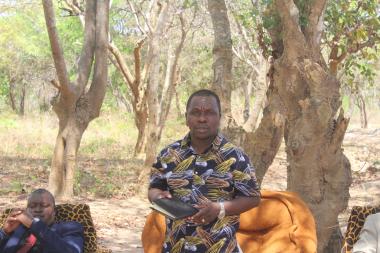 Receiving the donation on behalf of the Chitipa District Council, Director of Planning and Development, McMillan Magomero, who represented the District Commissioner at the function, hailed ActionAid Malawi for "greatly complementing government's efforts in the district."
He promised stakeholders such as teachers, leaners, chiefs, CBOs, that the council would look into the challenges such as limited infrastructure and shortage number of teachers at the school.
Established in 2002, Mubanga CDSS has a total of 122 learners, 68 of which are girls. Currently, the school has only four teachers.