AAM, KACODO donate MK23 million school infrastructure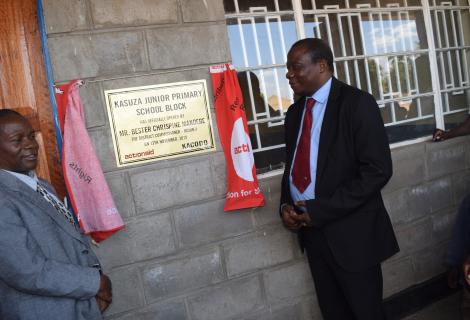 Donation to help create conducive learning environment
ActionAid Malawi (AAM) through its Mchinji partner, Kapiri Community Development Organisation (KACODO) on 13th November, 2019, donated school infrastructure worth K23 million kwacha (about $US 30 000) to Mchinji District Council. The infrastructure includes a two class-room block, staff office and a teacher's house at Kasuza Junior Primary School in Chabere Village, Traditional Authority Dambe in the district.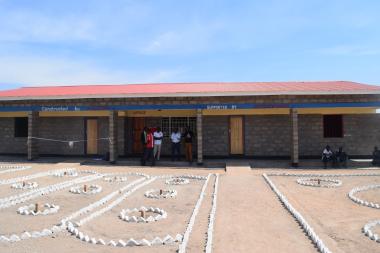 Speaking during the hand-over ceremony that was marked by various performances by the school learners and community members, AAM Executive Director, Assan Golowa, said AAM is deeply founded on principles of human rights, including the right to education for the children, hence the support towards the school.
"We believe the donation will help children, including girls here realise their right to education in a secure and safe learning environment. We should also thank the community for taking a leading role in constructing the other school infrastructures using their own resources," he said. Golowa asked learners to work hard in school to become productive citizens in future.
Golowa then appealed to Mchinji district council to intervene on the remaining challenges such as construction of more toilets and teachers' houses at the school.
On her part, Mchinji District Education Manager, Nelie Kamtedza, thanked AAM for the support through KACODO, saying the gesture is a demonstration of true partnership between the district council and the organisation. She said the council will look into the outstanding challenges to ensure that the school becomes a full primary school in the near future.
AAM, through KACODO, is also implementing interventions in areas of early childhood development, women and youth empowerment in the district.